Canada: A showcase experience

Overview
ngx was honoured to tell Canada's story at the Expo 2020 in Dubai, taking visitors on an immersive journey through Canada's past, present and future.
Our media experience sat at the heart of the national pavilion - a 360-degree immersive show integrating film, motion graphics, lighting, and an original score to capture a nation's spirit.
Scope Highlights
Projection Mapping
Spatial Audio
Original Animation
Camera Tracking
Responsive Spaces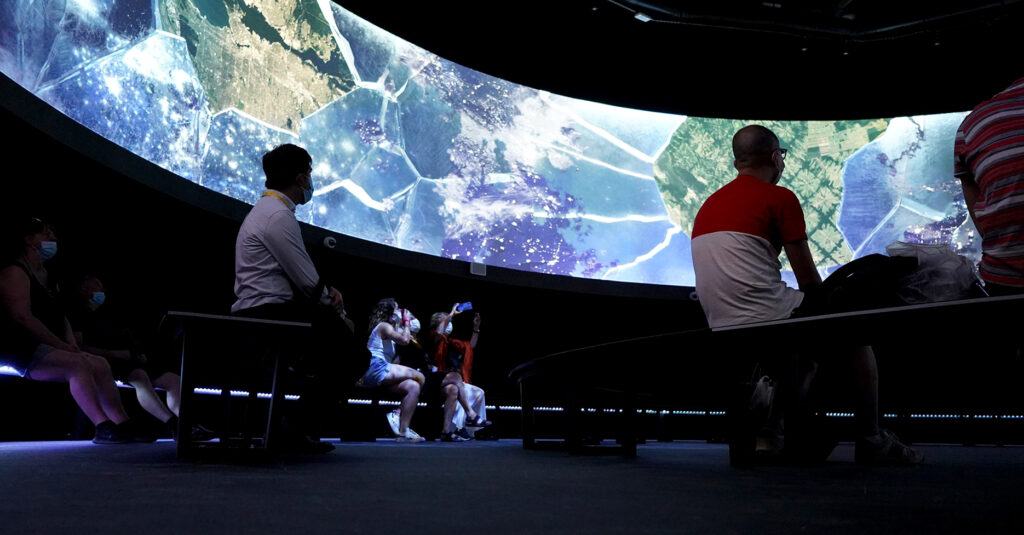 Integral to the vision was the role of Indigenous perspectives. We were fortunate to work with Petal Furness, an Indigenous storyteller and cultural liaison, who helped us focus on Indigenous artists, composers, and performers.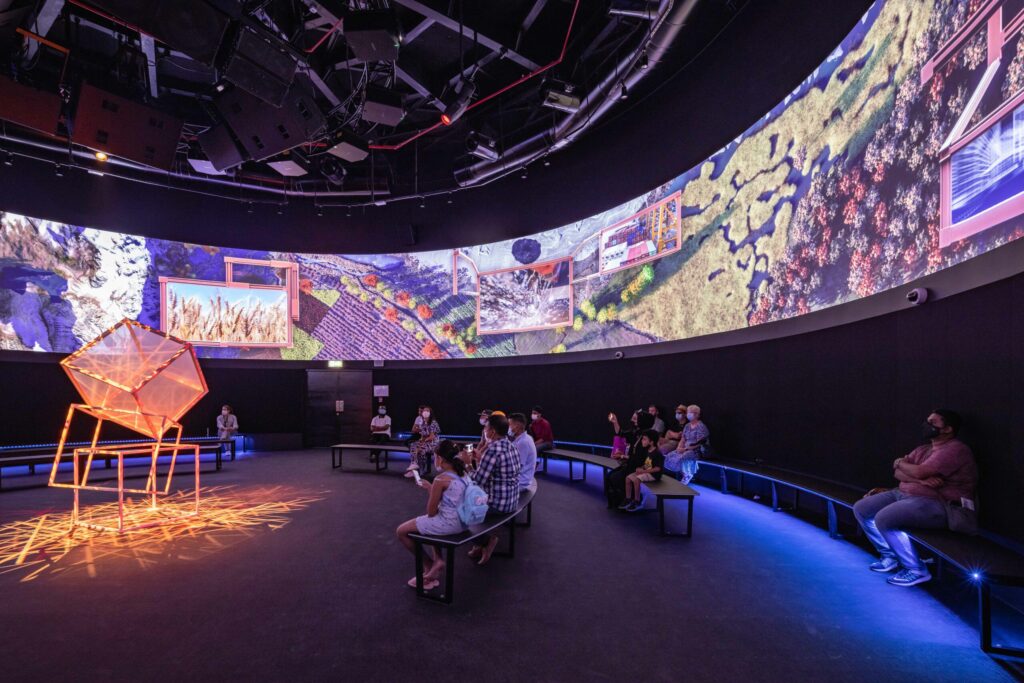 Cris Derksen and DJ Shub worked with our partner company Hadron to create an original composition which included contributions from Indigenous throat singers.