Unleashing the power of water

Overview
ngx produced a captivating centrepiece experience for the reservoir centre in Washington, DC., unifying the spatial and visual language of water as a vital resource. The beauty of a waterfall in its elemental form engages visitors in a direct encounter with the issues at the heart of the Reservoir Center's work.
Architecturally integrated, with subtle shifts throughout the course of the day, the work stands as a flagship brand touchpoint for Xylem's clients, staff, and supporters.
We'd like to thank our partner on this project: Luci Creative
Scope Highlights
Concept design
Original animation
Spatial audio
Large scale LED
Interactive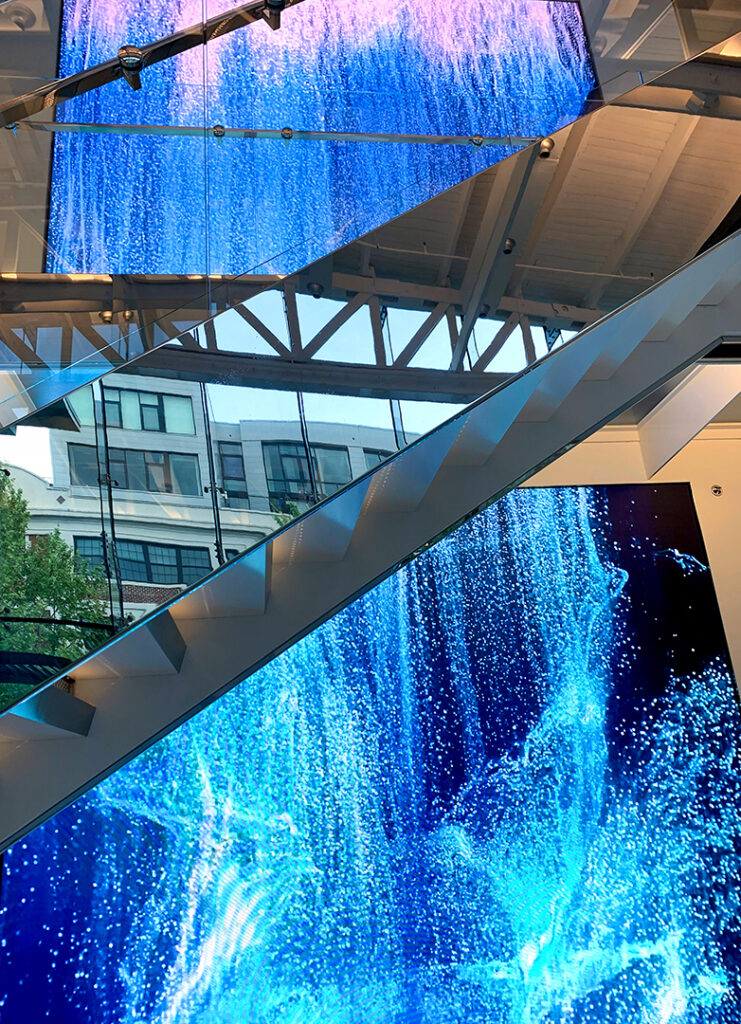 Activating the senses
Our 435 square-foot format digital waterfall cascades over two stories with a synchronised ambient soundtrack, creating a bold sense of place that activates the lobby. As a universal symbol of transformation, the waterfall captures the essence of Xylem's vision and values.