Activating ancient stories and spaces

Overview
ngx was honoured to contribute to the complete restoration of Qasr Al Hosn: the ancient fort at the heart of the United Arab Emirates (UAE). We animated giant projections for the fort's walls, created immersive soundscapes for the galleries, and developed bilingual interactives that explore history, architecture, and nation building in the UAE. Our media work activated the ancient space, offering modern audiences a compelling invitation to engage with the region's history.
Scope Highlights
Archival Production
UI and UX Design
Original Animation
Interactive Digital Exhibits
Spatial Audio
Visit Qasr Al Hosn to learn more about this historic landmark.
Our project partners: Barker Langham, Hadron Films, Haley Sharpe, Beck Interiors, DJW
Visitors enter the tower and are immersed in a dynamic projection on the walls. The video, as seen above, is a custom animation loop that introduces visitors to the Bani Yas. A subtle and evocative presentation, the two minute animation casts glimpses of an ancient time onto nearly 6 metre (20 feet) tall tower walls. Pre-install, the team worked closely with the client to fine tune the animation with review sessions in VR.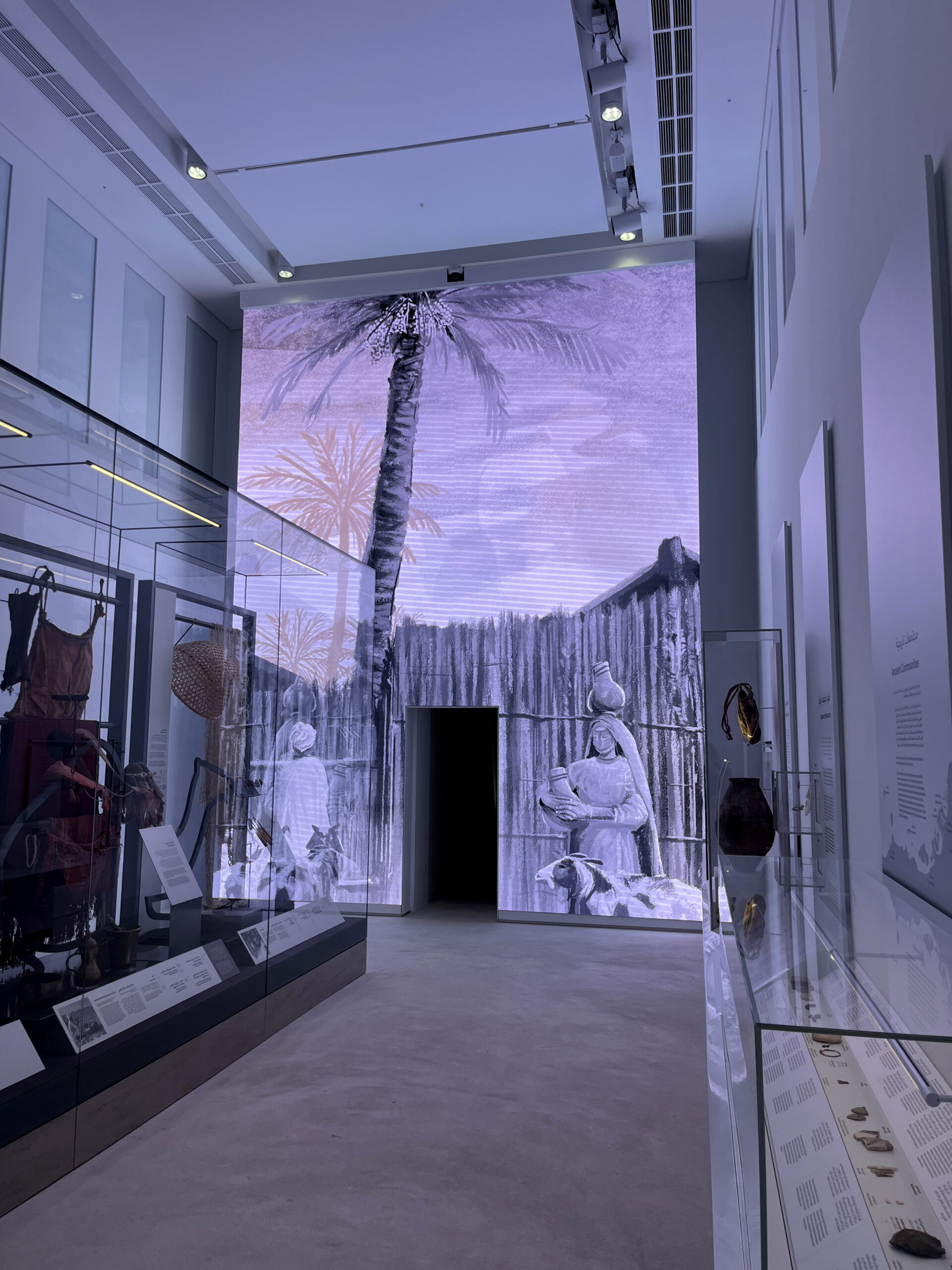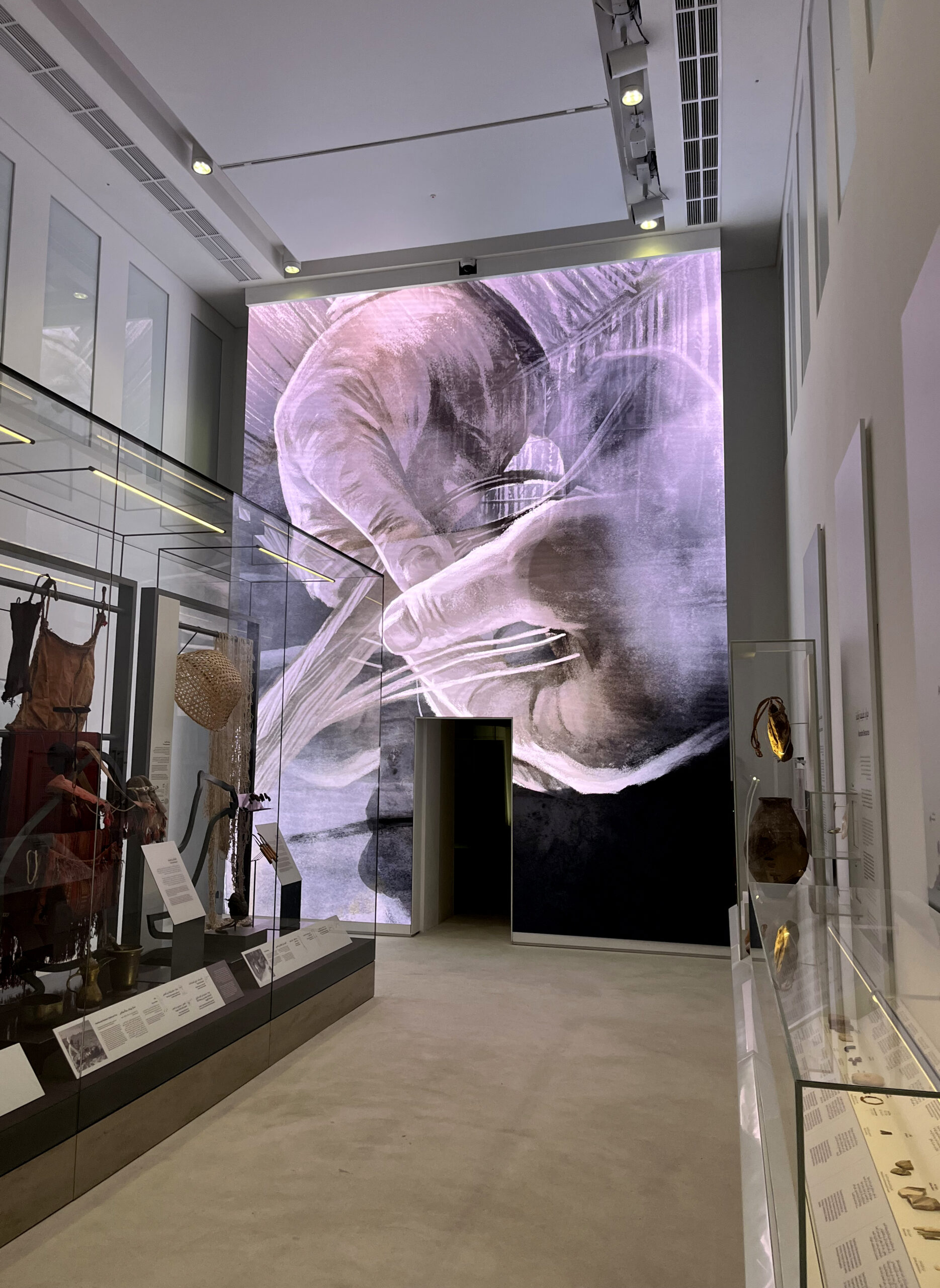 A vertically arranged LED video wall surrounds the doorway. An animated tapestry of desert life moves visitors through three environments, from oasis to
inland desert, to the coast.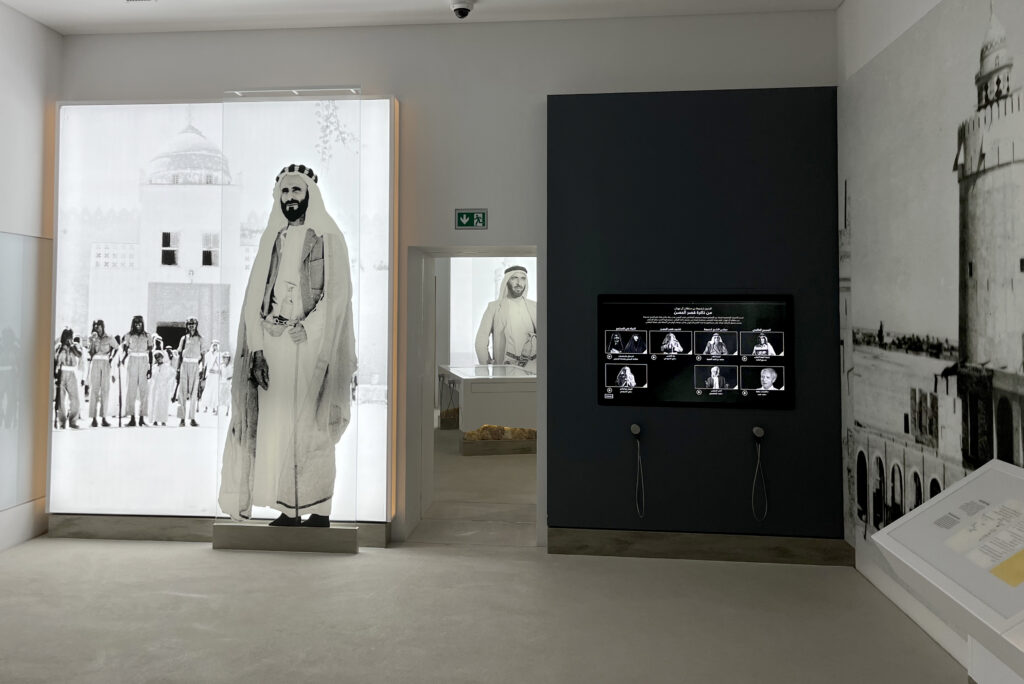 The history of Qasr Al Hosn is told through a series of touch screen interactives.
On the upper floor, visitors are introduced to the people of the palace.
The visual language moves away from a formal approach to history to something more intimate.
Organized as a family tree, visitors tap an individual's name to access a biography with supporting illustrations.